National Underground Asset Register
Chris Chambers, Deputy Director, Geospatial Commission talks to Darrell Smart and Abigail Tomkins
Chris Chambers from the Geospatial Commission provides an update on the progress and industry engagement of NUAR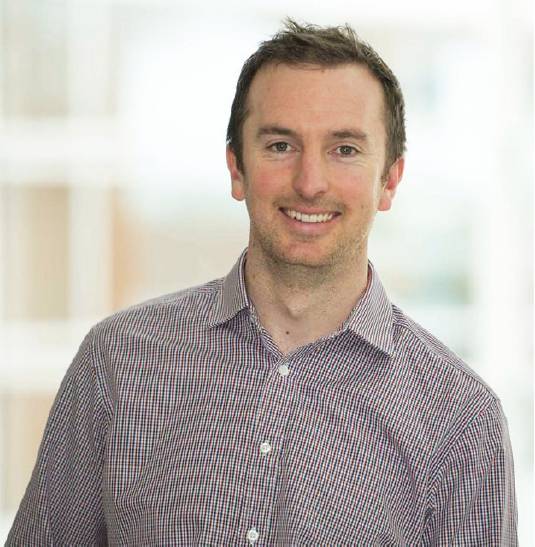 HOW do you keep track of four million kilometres of buried pipes and cables in the UK – enough to stretch 100 times around the Earth – that you can't see without calling Super Mario? Geospatial Engineering spoke to Chris Chambers, deputy director, Geospatial Commission about leading the delivery of the National Underground Asset Register (NUAR), a project that is designed to do exactly that...
What's your background and how did you get involved with NUAR?
I've been in the geospatial industry for 17 years now. I joined Ordnance Survey (OS) straight after I graduated with a degree in GIS from Newcastle University. At OS, I worked with UK central and local government, energy and infrastructure companies, FTSE100 companies and global platform providers. My final job was leading the delivery of the Public Sector Geospatial Agreement, a £1bn contract for the provision of existing and new data, services and technology. I joined the Geospatial Commission as deputy director in December 2021. We've recruited heavily and increased the team from five people to 15.
What does being deputy director of the Geospatial Commission entail?
My role is split in two. Firstly, I'm responsible for delivering the National Underground Asset Register (NUAR); to make sure we deliver what we said we'd deliver. In government, that means not just delivering the output in the platform but making sure we deliver its intended outcomes. Secondly, it's working with the rest of the senior management team within the Geospatial Commission to set the geospatial strategy for the UK.
Who's in that senior management team?
There's five of us. Our director is Thalia Baldwin and there are four deputy directors. It's a diverse team, which encompasses both experience in the geospatial industry as well as Whitehall.
You're based in the north west, how important is it that the commission has that spread across England?
It's important not to be London-centric. We've got 45% of our team now outside of London. Rather than force staff to move, there's a voluntary process and when staff do leave or we have new roles, we recruit outside London first with new jobs advertised for Bristol or Manchester.
NUAR, where are we up to?
September last year was the start of the delivery phase. We've run a number of pilots and that's why we really wanted to make it clear now that it's not a pilot anymore. This is real. This is happening. In the pilots, we proved the technology works, we proved that people wanted it and we proved the value of it.
We wanted to make it clear now that it's not a pilot anymore. This is real. This is happening.
We've now got over 100 asset owners signed up for the data exploration agreements (DEAs), which allows us to access, explore and transform their data. We've also got the first 10 asset owners signed up for the data distribution agreements (DDAs), which provide the rights from the asset owners to publish their data for the purposes of NUAR.
The platform development is going really well and we're aiming to have a test version later this year. We will then build a roadmap for the rollout of the full version of the platform for March '23 covering our initial regions of Wales, North East England and London, with Northern Ireland and the rest of England coming in September '24. The reason Scotland's not on the roadmap is because it already has it's own version of NUAR called Vault.
What are the major challenges with NUAR?
Maintaining momentum now we're in the delivery phase is crucial. Ensuring that we continue with the signing of DDAs and getting as many asset owners as possible signed up under a standardised set of terms and conditions that allow us to use their data in a live application is a big challenge. We've been working with legal advisors; other government departments and external stakeholders for a number of years to come up with an agreement that all parties find acceptable. We're in a position now where everyone should feel comfortable and that's why we've started roll out.
What's been the biggest success to date?
Getting the team to work collaboratively even though we're based in London, Bristol and Manchester has been a great success. You've had people who've been working on this for a number of years and then with new people coming on board, it's quite challenging sometimes to keep that bond going, especially remotely. Having DDAs signed by numerous asset owners across all sectors and initial regions is a big milestone for us and shows that the legal frameworks we have been working on for a number of years are fit for purpose.
Can we expect to see legislation around NUAR to ensure compliance?
We are considering legislation but I'm not sure we'll need it if I'm honest. So far, there's been very positive feedback from the asset owners that they really want to get involved, they see that there's huge efficiencies and benefits for them. We are, however, seeking to maximise the value of NUAR by having as many asset owners involved as possible, so it's only right to consider legislation – hence it being a key question in our public consultation.
A number of people see NUAR as being the first stage of the National Digital Twin, is that a correct viewpoint?
It's an interesting one, it depends on the definition of digital twin. Will it be a complete set? That's what we're aiming for. Will it have three-dimensional data? This will depend on the attributes stored in source datasets. Will it have attribution about the pressure the pipeline is at? Yes. On the other hand, will it include real-time information from sensors etc? No. Will it have a reference number for every single pipe? No. So it depends on the level of digital twin.
If you want every single item to be cross-referenced, no it won't do that. If you want it to be a representation of what's in the ground, yes, it will do that. For example, you'll be able to see the data in three dimensions on your iPad and overlay it on top of Ordnance Survey data or another mapping provider. The idea is to make it as interoperable as possible with other datasets.
Will the data sets be standardised?
Having DDAs signed by numerous asset owners across all sectors and MVP regions is a big milestone for us.
Yes, that's all part of our data transformation workload. We're taking the data from the asset owners and transforming it in accordance with the agreed specification, then we'll publish the data through the NUAR platform. We're working with the Open Geospatial Consortium on aligning the NUAR data model with emerging international standards. This will create a common language across sectors for how data is extracted, transformed and uploaded to the platform. Over time, we hope this leads to improvements at source so there's less transformation required going forward. One of the key elements is to try and standardise all these different data sets into one form.
How important is security to NUAR?
It's critical. Security of both commercial and nationally sensitive data is one of our major concerns everyday. We have frequent training sessions on it, and we continuously challenge each other on it. We've made sure that everyone involved in the team has been through the appropriate security processes and have designed features into the NUAR service to ensure that the people who access the data are the people who should access the data. So security is one of our main concerns. We're working very closely with organisations like the Centre for the Protection of National Infrastructure (CPNI) and asset owners to make sure that they are satisfied that what we're doing is as secure as it can be.
If surveyors should know one thing about NUAR what would it be?
That NUAR is on its way, that it's coming. Surveyors should be talking about the opportunities that it creates for them. They need to be talking to us about what more we could do to help surveyors get the most value from it. That's what I'd love to see. Surveyors should be ready for when it goes live so they can make the most value from it as quickly as possible.
If I'm a surveyor working for another commercial company – like a national housebuilder – and have nothing to do with a utility asset owner or a potential new stakeholder will I have access to NUAR?
We're focusing on making sure that people who are carrying out the statutory undertaking of an excavation are able to access the data when they want and the asset owners can have that efficiency via a single process. That doesn't mean that they won't be able to in the future and we are currently consulting on this, so if surveyors think it'd be valuable and want access to the data, tell us and we'll happily consider it and see if we can bring it into scope at a later date.
Where will surveyors be expected to go to get the data they need if not from NUAR?
Security of both commercial and nationally sensitive data is one of our major concerns everyday.
The same channels they use today. They'd still go to the asset owners; they'd still go to the intermediaries. I understand that there are more use cases that want the data that's held in NUAR. So again, please get in touch and tell us that you want access to it, especially via the public consultation which is open now.
Who will fund NUAR in the future?
That's part of the consultation. Part of the work that we're doing is to try and identify who should fund the maintenance, at the minute, the government is paying for the build of it. But that doesn't mean that we should pay for the ongoing maintenance, especially when the beneficiaries are so wide. So we're exploring different models, learning from both within the UK and also internationally. I'd be really keen to hear any ideas who should fund this and how via the consultation.
How are you tracking the engagement of NUAR?
We have a stakeholder engagement plan and we track our progress against that. The engagement plan tracks across government; industry; regulators; asset owners and other individuals. We have had engagement with all 250 asset owners in the initial regions. I'm really keen to make sure that it's as smooth as possible in terms of engagement and adoption of both asset owners and end-users. We are working with a number of bodies already, but if anyone has any introductions into other organisations to help increase adoption we're always happy to explore that.
Is risk and liability around the quality of data a big headache for NUAR?
That's part of the consultation. Part of the work that we're doing is to try and identify who should fund the maintenance, at the minute, the government is paying for the build of it.
Headache? No, but it's certainly been a consideration. We thought about liabilities and where the risk sits a lot. In the data distribution agreements between us and the asset owners there are clauses in the terms covering those topics. It's been a lot of work, but not a massive headache – and I'm really pleased with where we've got to – an agreeable position between us and asset owners.
Are you sharing the lessons from all the discussions and processes from NUAR?
Organisations from across the world are already working with us to find out what we have done; how we approach this project; what are the sorts of standard legal agreements we've got in place?
For example, we've been sharing knowledge with the Energy Networks Association for the National Energy Systems Map. We also had a call with an Australian organisation last week who is looking at creating a digital twin of the area. We were talking about lessons learned not just in the pilot phase, but also during the delivery phase – that's very different to where most people are, most are still in that pilot phase. More importantly, by sharing knowledge in this way we continue to learn from each other.
What's the next big project for the geospatial commission after 2024 when NUAR is done?
From discussions with stakeholders, we could look at NUAR being used to meet more use cases. It's not necessarily always about big shiny new things; you can add incremental value by expanding the use of an existing asset. And of course, we're not just about NUAR – we'll continue to unlock the power of location through activities related to our four missions: promoting and safeguarding the use of location data; improving access to better location data; enhancing capabilities, skills and awareness; and enabling innovation.
Chris Chambers, Deputy Director, Geospatial Commission was talking to Darrell Smart and Abigail Tomkins
www.gov.uk/government/organisations/geospatial-commission
The NUAR public consultation is open until 2 June 2022 and can be accessed at
https://www.gov.uk/government/consultations/the-national-underground-asset-register-nuar