Reality capture's role in fighting climate change
Andreas Gerster, Vice-President Software Technology Solutions, Hexagon Geosystems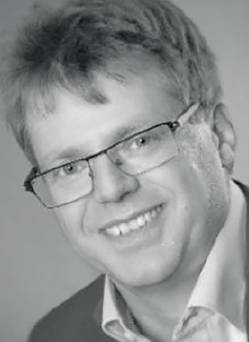 How people are using reality capture data to protect resources
AT the HxGN LIVE GeoSummit 2021, Maria Luthström, head of sustainability at Hexagon, spoke about the role of geospatial measurement and data in managing climate change.
In her presentation 'The Certainty of Sustainability: Three questions to answer that will transform our future', Luthström discusses the imperative of ending business as usual and using data to work towards a more sustainable future.
Without geospatial data, the world would be flying blind
As Luthström points out, climate change is only understood because of geospatial data. Geospatial data describes objects or events with their location. Think of yearly comparisons of water levels or consider data that's collected and shared in real time while monitoring the spread of weather events, such as a hurricane, or natural disasters, such as a wildfire.
Reality capture can be used to document a construction site or as-built conditions, but also to tackle highly technical engineering challenges.
Without geospatial data science, we would not know the extent of the climate crisis and how quickly it's evolving. Similarly, without data from our own businesses, we can't see where we need to transform.
Reality capture technology enable businesses to capture data and put it to work. Armed with data, we can see how we can do better; how we can improve efficiency, quality, safety and reduce waste – all crucial parts of a sustainable economy.
How are people using reality capture data to protect resources?
Reducing rework and waste in the construction industry
The construction industry accounts for 38% of global carbon dioxide emissions, and there is huge potential to reduce this. For example, rework caused by miscommunication or inaccurate measurement is a huge problem.
It's estimated that construction companies spend 30% of their time doing rework according to the Mediterranean Centre of Social and Educational Research (MCSER), and the waste of energy and materials is significant.
Those using reality capture technology are able to reduce rework by easily and quickly capturing and sharing millimetre accurate site data with all parties involved in a project.
Reality capture can be used to document a construction site or as-built conditions, but also to tackle highly technical engineering challenges. The millions of data points gathered from 3D laser scanning can create information-rich deliverables to expedite prefabrication.
For example, TruePoint Laser Scanning used laser scanning on a project for LaGuardia Airport. Engineers were installing aluminium composite material panels to the canopy of a newly constructed terminal.
The installation process needed to be precisely planned to avoid rework: TruePoint's client was working overhead in a lift 80ft in the air, and there was no room for trial and error. After scanning the site, TruePoint discovered that the construction plans did not match the existing conditions. Using the Leica ScanStation P50 saw it accurately capture the data, generate 2D drawings and create a 3D model to prefabricate panels.
Measuring the impact of the climate crisis on the natural world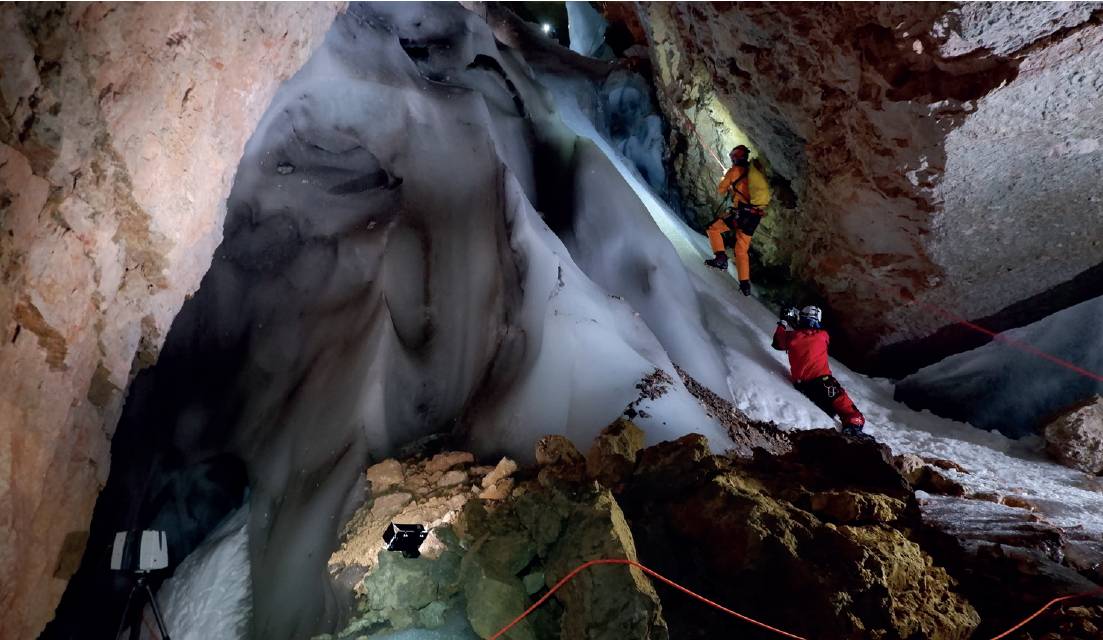 While reality capture has a vital role in the industry, it is also a crucial tool for scientists studying the impact of climate change in nature. Caving expert, Tommaso Santagata from the Virtual Geographic Agency Vigea, uses 3D laser scanning and mobile mapping in geographic surveys of some of the world's most inaccessible and fragile environments.
Speaking about projects to measure structural changes in the Lechuza salt cave in Chile and in the natural well ice cave in Italy, Santagata explained: "Although most processes occurring in caves are relatively slow, some can be fast, such as erosion caused by flooding. These geological changes can be monitored by terrestrial laser scanning surveys and measured by comparing 'before and after' 3D models. It's an interesting tool for making comparisons over time and is therefore increasingly being used in the study of climate change."
Santagata has also used laser scanning to realise a 3D map of the famous Perito Moreno Glacier in the Southern Patagonian Ice Field, the largest temperate ice mass in the southern hemisphere.
The detailed 3D models of the glacier provide researchers with a record from which to measure changes in the ice.
Ensuring a scalable, sustainable future with digital twins of major cities
Digital twins of cities are an essential tool in the battle against climate change, allowing urban planners to optimise energy efficiency at every stage of developing and managing infrastructure. Hexagon's Geosystems division recently announced the launch of Metro HD City Program, ultra-high-resolution 2D and 3D digital twins of major cities available through the HxGN Content Program.
The construction industry accounts for 38% of global carbon dioxide emissions, and there is huge potential to reduce this.
The data includes high-definition true orthophotos, obliques, digital terrain models, lidar point clouds, 3D building models (LOD2), 3D meshes, and land use maps. Cities captured in 2021 include Munich, Cologne, Vienna, Milan, Amsterdam, Stockholm, Tokyo, Dallas, New York, Stuttgart, and Frankfurt. More cities will be added in early 2022.
By creating a 3D digital twin of the world, the HxGN Content Program supports the global need for geospatial data that enables insightful, data-driven decisions. The twins are an ideal data source for artificial intelligence, machine learning, automatic feature extraction and large volume analytics.
They will enable city administrations and infrastructure providers to manage and monitor critical assets, assess and model risks, and support the visualisation of new infrastructure projects with the goal to create smarter, more sustainable cities.
The edge of a new economy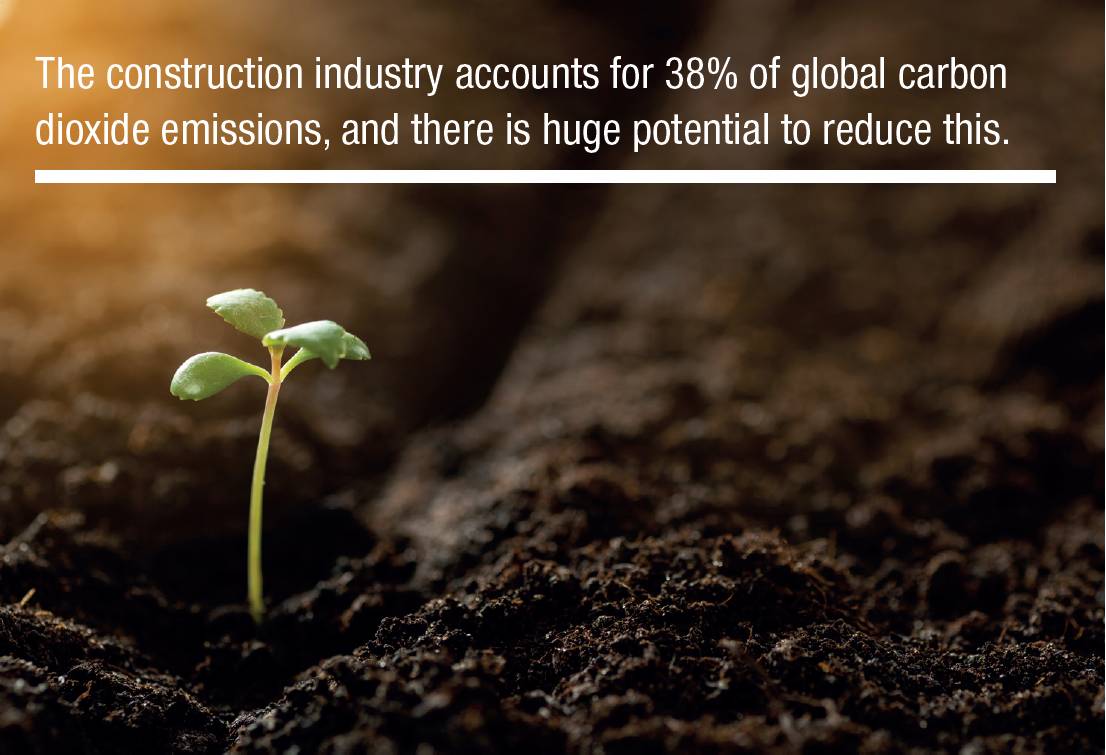 As Luthström says in the final part of her presentation, we are at the beginning of a new business world: "One where growth is driven by the interaction between rapid tech innovation, sustainable infrastructure investments and increased resource productivity. This is the only growth story we should be talking about today."
R-evolution – a venture focused on reinventing how the industry addresses complex environmental challenges – will use Hexagon's sensors, software and autonomous solutions to run profit-driven, sustainable projects.
Hexagon has also officially become a member of the Responsible Business Alliance (RBA) – the world's largest industry coalition dedicated to corporate social responsibility in global supply chains.
Andreas Gerster, Vice-President Software Technology Solutions, Hexagon Geosystems